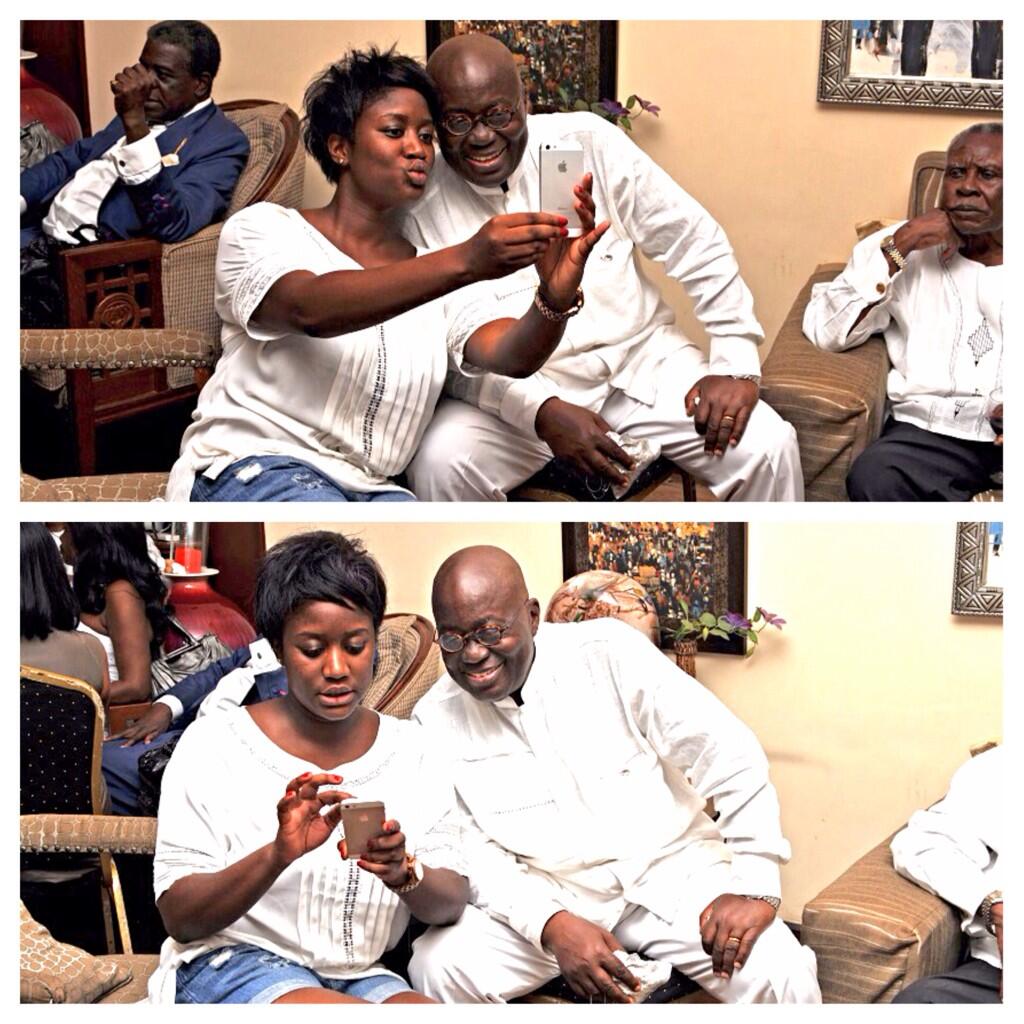 Nana Akuffo Addo & daughter, Nana Dokuaa Akuffo Addo

"Looks to me like he had one of the best times of his life"
Akuffo Addo is a well accomplished man even if he don't end up being the president of Ghana. He was 70years days ago and he celebrated it in style at his residence in Nima.

OMG- He threw an all-white party to celebrate his life and his achievements. The party saw his family, former President J.A. Kuffour and many other dignitaries and politicians passing through. Check out the few photos we have. Flip through the pages for more photos.
Nana Akuffo Addo has earlier announced that he will stand again for the 2016 elections.

InstaGhana wishes Nana all the best